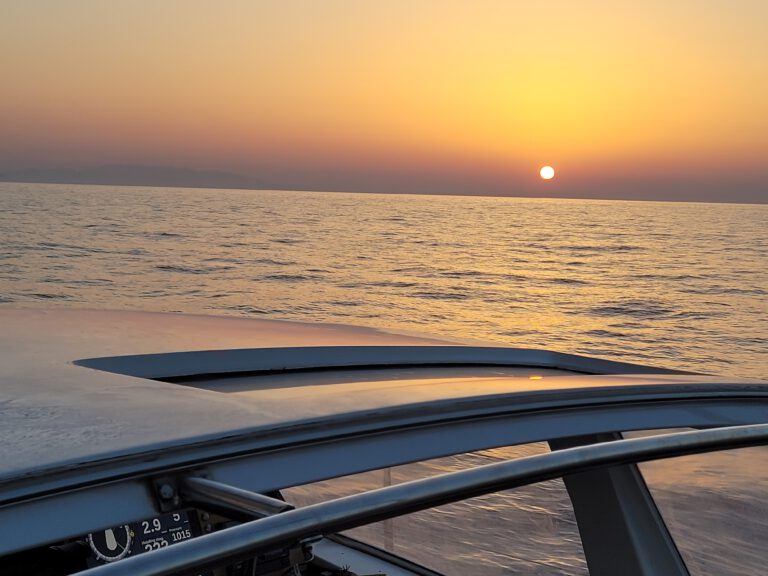 Nerio is fit for the oceans. After the last work on the rig is completed, the way leads out of the Mediterranean Sea. Course Canary Islands and in a circle with the trade winds in the Caribbean.
March 2022
Wonderful weeks in the Aegean Sea
The Aegean is known for the fact that the wind can be challenging. A good test for Nerio.
August and September 2021 we had a great time here. A beautiful spot, not only because of the wind. The Greek hospitality, the good food and the picturesque landscape made this time special.
Leaving Palma de Mallorca
It took a long time, much longer than expected. First Covid-19 prevented the start of the maintenance work and then more had to be done than expected. "There is always something". But on 12.08.21 it was finally time. Cast off for the first trip.
Together with Max it goes in the direction of Sicily. Unfortunately the weather forecast predicts that we will have little wind. Then we can test the main engines at least properly.
The joy is huge to finally open a new chapter.